Your Goods + Our Expertise = Right Product in the Right Place at the Right Time
Warehousing and Order Fulfillment
Order fulfillment is more than throwing some stuff in a box and dropping it in a mailbox. We will accurately pick your customers' orders, neatly pack them with appropriate paperwork and marketing materials, and ship them using the best freight carrier. We can follow your customers' vendor manuals, create UPC labels for your products and UCC shipping labels for your boxes, and–most importantly–make sure your orders get out the door on time. We can ship large orders to chains, department stores or distribution centers as easily as a single item to a residence.
Are You an Etailer?
If you have been looking for someone to fill online orders, you probably have noticed that other fulfillment centers try to shoehorn you in to their their software and shopping carts. Accurate Services doesn't follow that philosophy. Our customers use the same software and systems they had before they were our customers, and we adapt to them. Just a few of the options we use:
UPS Worldship
USPS Endicia
FedEx
Ship Manager
Perfect Fit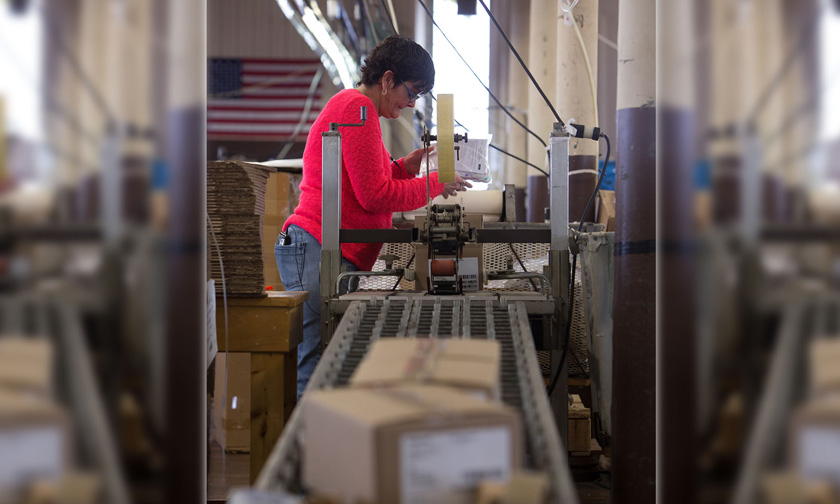 Why Store Your Inventory With Someone Else?
If you own or lease your own warehouse, you pay the same mortgage or rent payments whether the warehouse is empty or full, slow or busy. You are responsible for providing the shipping computers and label printers, stocking boxes, replacing lightbulbs, taking out the garbage…when you warehouse with Accurate, none of these tasks are your concern!
These are not profit generating activities.
If you warehouse with us, you pay only for the space you are using, and we maintain the facilities and equipment. This means the cost of your warehouse and the time you spend managing it fluctuates with your business needs.
Besides converting fixed costs to variable costs, outsourcing warehousing allows you to expand quickly without the time and expense of finding and buying new facilities or training new employees. You can keep your capital and credit for more important work, like product development, inventory planning or marketing.
What our customers say:
Every brand wants their third party logistics partner to be reliable, responsible, and cost effective. Accurate Service is that and so much more. Not only does Accurate Services perfectly live up to its name with a virtual zero error rate, it's a company that will always respond to Janji's needs while being extremely price competitive. Yet the best part is its people. Accurate's amazing workforce will answer any call, respond quickly to any need, and will always go above and beyond any logistics and warehousing firm on the market.

Dave Spandorfer, Janji
Do you need help getting your sewn products manufactured? Try our design and sewing services!