Samples From a Factory Floor = One Step Closer to Production
Our sample sewing services will help you make a smooth transition from design to manufacturing. With 45 years of stitching experience, our factory supervisor is sure to suggest improvements to the sewability of your product. Efficient construction affects both fit and cost and is integral to the success of your garments.
If you use our CAD services, changes and adjustments can be made quickly without the confusion of communicating between different services. Take advantage of our know-how!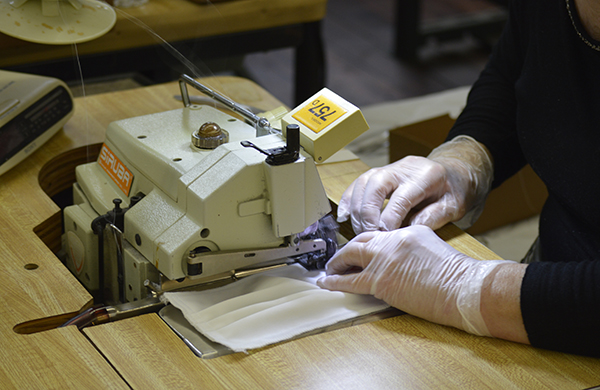 We have a wide variety of equipment adaptable to many fabrics and fabrications
Straightstitch
Overlock/safety stitch/mock safety stitch
Coverstitch
Blanketstitch
Flatlock
Metered elastic
Blind stitch
Pearl stitch
Heat transfer
Button machine
Button hole
Snaps
Check out our full line of pattern, cutting, and shipping services too!
For more information on sample sewing and other services, email mfg@accurateservice.com or call 508-674-5773 for an appointment.
Jump to Top